Posted by Chris Patton
On February 15, 2019
0 Comments
Turn on the news and you are likely to see any number of examples of celebrities, politicians, or others who have fallen from grace due to some sort of scandal or newly-exposed hypocrisy in their actions or beliefs. It is one reason I avoid the news for the most part. However, Christian business leaders can learn a lesson from what we see on the news and we had better take it to heart!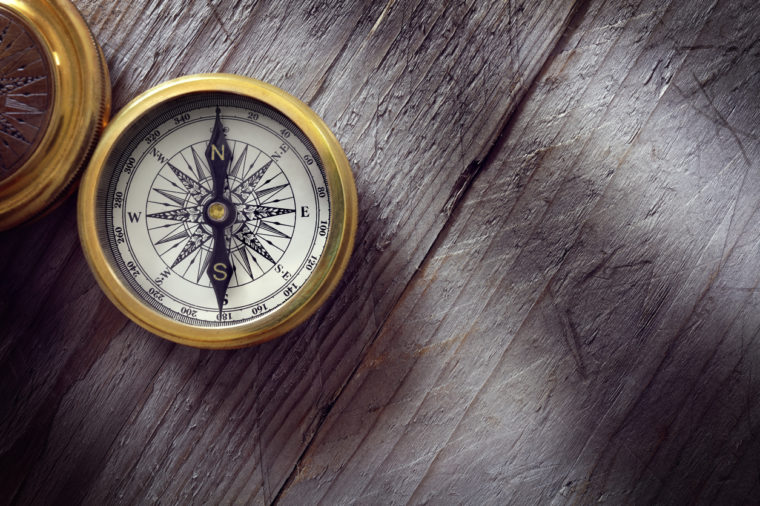 Most of us are not celebrities beyond our own families or small circle of influence. When we see the news, we do not worry that our daily actions will warrant an exposé or headline. At the same time, we really should pay attention. Regardless of the size of our circle of influence, we are all in danger of "falling from grace."
Too often, we underestimate the impact of our daily actions. We assume no one notices the inconsistencies between our words and our actions. Sometimes, we are not even aware of them. Unfortunately, it is these very inconsistencies that can cause big problems when it comes to the flock God has put under our care.
Take a look at this Scripture:
Be shepherds of God's flock that is under your care, watching over them-not because you must, but because you are willing, as God wants you to be; not pursuing dishonest gain, but eager to serve; not lording it over those entrusted to you, but being examples to the flock.
We have a responsibility to our "flock" to live as examples. This means that there cannot be inconsistencies between our words and our actions. We do not have the luxury as leaders to allow hypocrisy to run rampant through our lives. We are held to higher expectations and standards. We must live like it.
In my last post, I promised 5 tips to follow as you try to live out your witness without the hypocrisy that is too common in the world today:
Tip #1 – Pray.
In case you haven't noticed, almost all of my lists of tips or steps begin with "Pray." There is no substitute for seeking God and His wisdom when it comes to our walk in this life. There are plenty of sources of advice and information we can seek, but He is the first place we should always start!
Pray that God will give you a sensitivity to any hypocrisy in your life. Pray that He will make you aware of the inconsistencies in your life that may cause others to stumble (Luke 17:1-2). Do not rush this part of the process. Let God reveal things to you that might run pretty deep. Take your time here – regardless of how painful it might be!
Tip #2 – Take inventory.
Keep a journal handy as you begin looking at your life from this perspective. Write down what you see and what God reveals to you. Write about any hypocrisy you find and why you think it is a part of your life. Dig into your own heart and uncover the reasons for the inconsistencies.
Make a list of those areas where you know God wants you to begin making changes. Include any details He brings to mind and your thoughts surrounding them. Your goal here is to get all you can out of your mind and down on paper.
Tip #3 – Solicit feedback.
As you pray, ask God to reveal to you names of people that can give you honest and constructive feedback. Go to these people and ask for their help. This can be a difficult step, but can also be a very productive one.
Ask these people to share with you any examples of inconsistency between what they have heard you say about your Christian faith and what they see you do. Ask for candor and take what they share with you as constructive. Pray that God will strengthen you to handle whatever arises.
Tip #4 – Get humble.
I believe there are two parts to this idea. First, you must be humble to engage in this process. You must be willing to hear and discover things about yourself that are not comfortable or easy to receive. Without humility, there is little hope for you to eliminate hypocrisy.
The second part of getting humble is to manage expectations better. If you are a leader who "preaches" about your Christian faith and does so from a position of pride, then it is much more likely that those you work with will see your inconsistencies as pure hypocrisy.
On the other hand, it is better to "share" your faith from a position of humility, clarifying that you also struggle to live out what you believe. Doing this will set more reasonable expectations and most likely cause your co-workers or employees to see you as real. They will be more forgiving in their assessment of your words and actions.
Tip #5 – Get to work.
None of the above is easy to do. Taking a hard look in the mirror can be a very painful undertaking, but it is necessary if you want to be a leader God can use. The short-term experience may not be fun, but the long-term benefits are priceless.
Once you have followed each of the above tips, it is time to get to work. From here, you must begin chipping away at your inventory of inconsistencies. Pray for strength, set up reminders, and enlist the help of others for accountability. God will take you through the work of eliminating any hypocrisy if you show you are ready and willing. I promise, He is faithful!
---
Photo by BrianAJackson / iStock